The animated kinetic red, white and blue image shown above is actually a hollow 35 mm slide projector slide with colored oil and air inside.
The slide is 2" by 2" by 1/16th of an inch in a metal frame holder. Gravity initiates the movement, temperature variants determine the speed of the flow.
This is just one small sample of my artwork and production.
I have never seen any encapsulated 35 mm slides and if any readers know of any please let me know.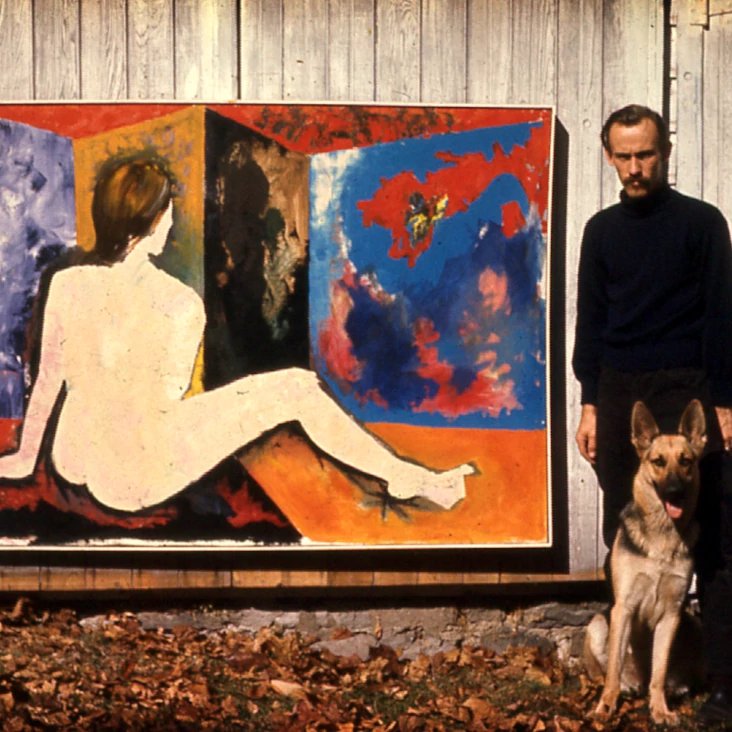 Dick hogle with his dog, Cat, stand in front of one of Adrian's paintings. Click to see this in detail and some of my early work as well.
Clickaroo!
.
---
Click to visit my galleries of liquid light and hand-painted slides.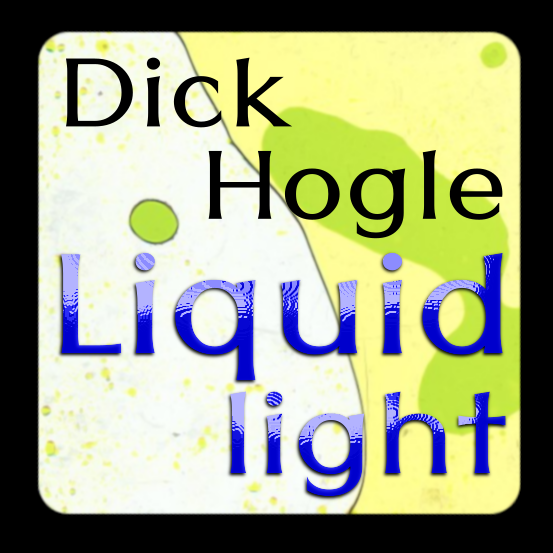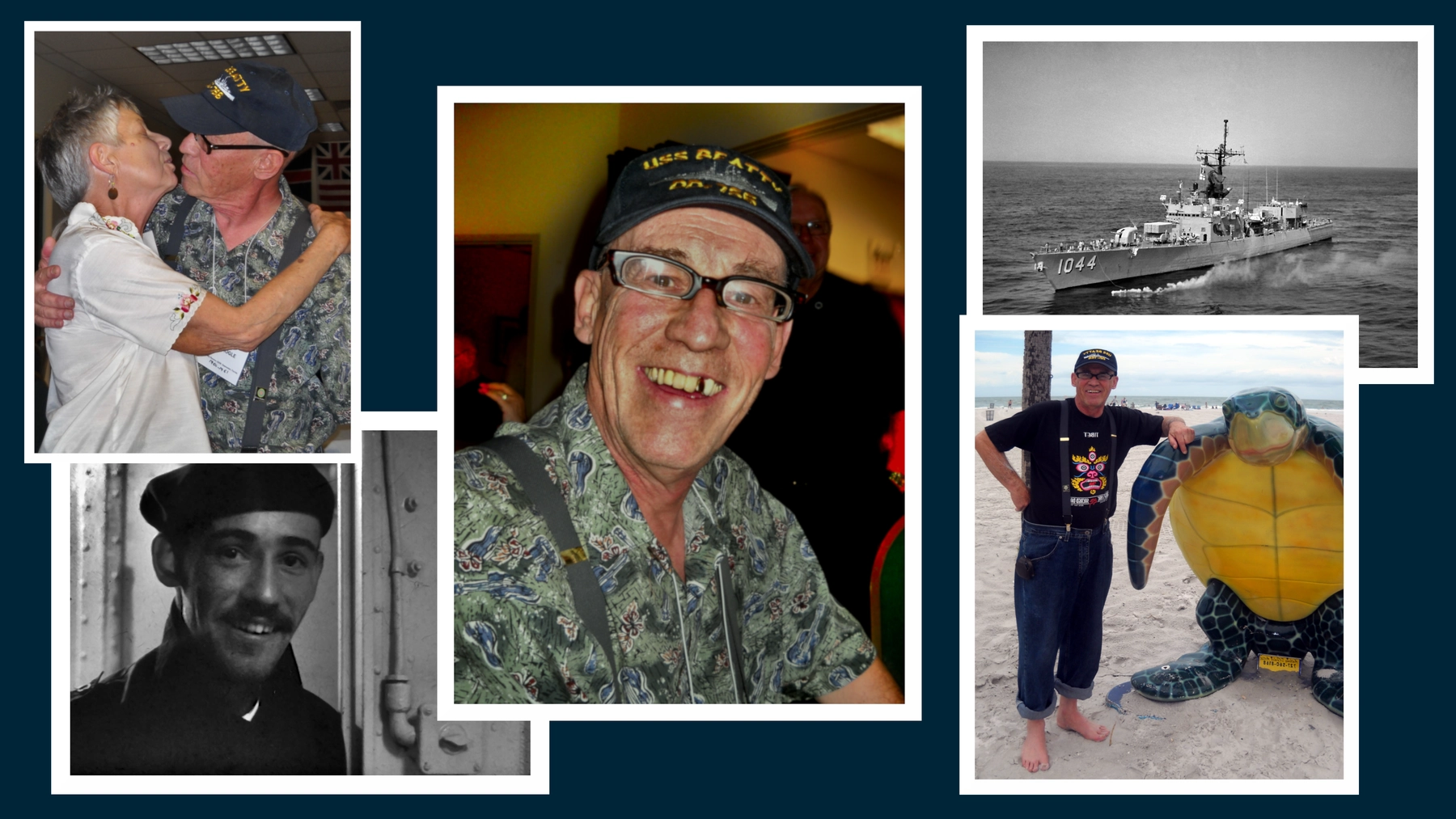 You might ask is Dick a Navy Man? Why, yes I am.
I've proudly served for 6 years, 2 years active duty and 4 years reserve.
I challenge you to read on.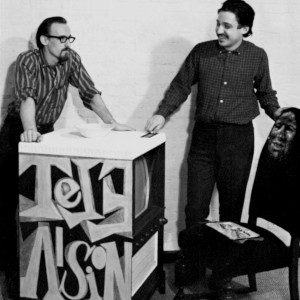 "In the future, everyone will be world-famous for 15 minutes."
(Andy Warhol.) Thanks Andy, I've already had mine, and then some.
And what a long, strange trip it's been...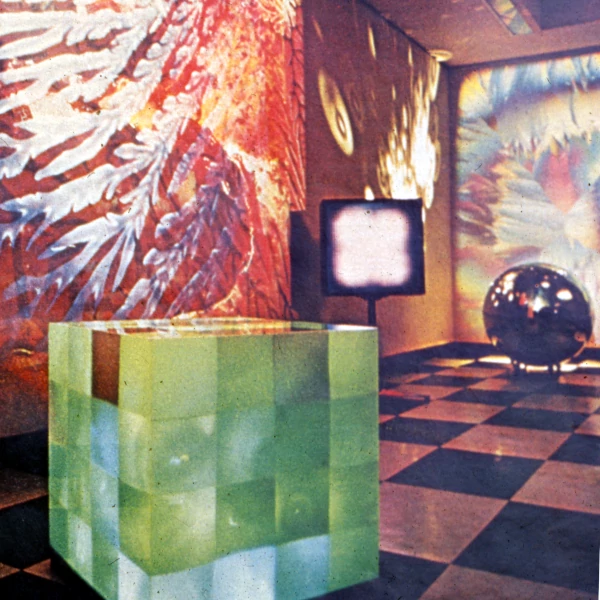 This picture of Malcom Forbe's private collection/museum shows a green/blue cube in the forground, one of my Kinetic Light art pieces. See more of my kinetic light art. It's just a
click away.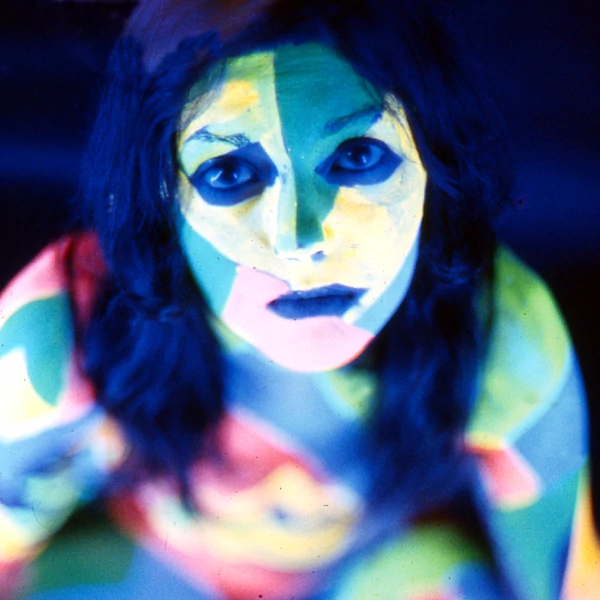 When I was an involved artist in New York in the 60's and 70's I learned a lot about art. There was a French artist known as...
Read more?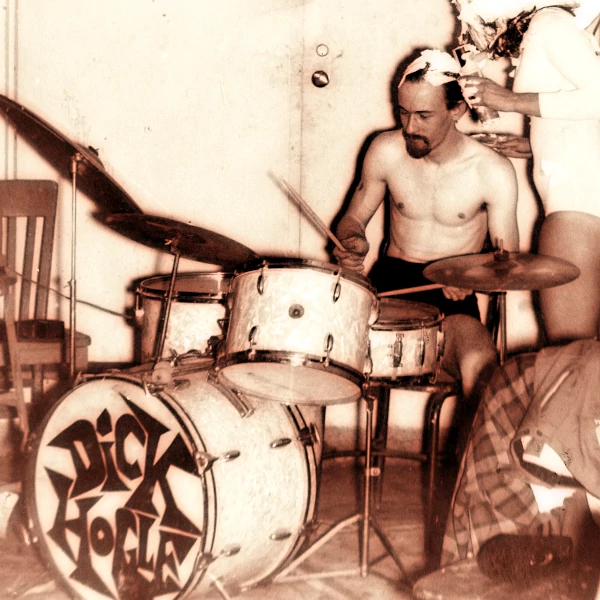 Reach out. It's what's happening.
Click to contact me.